The Adjoint School
The Adjoint School is an annual research school in applied category theory. It aims to
foster an open-hearted and open-minded environment where new applied category theorists develop the skills of research,
welcome new researchers into cutting-edge research programs in applied category theory, and
grow and strengthen the applied category theory community
To learn more about the school, please visit the About page.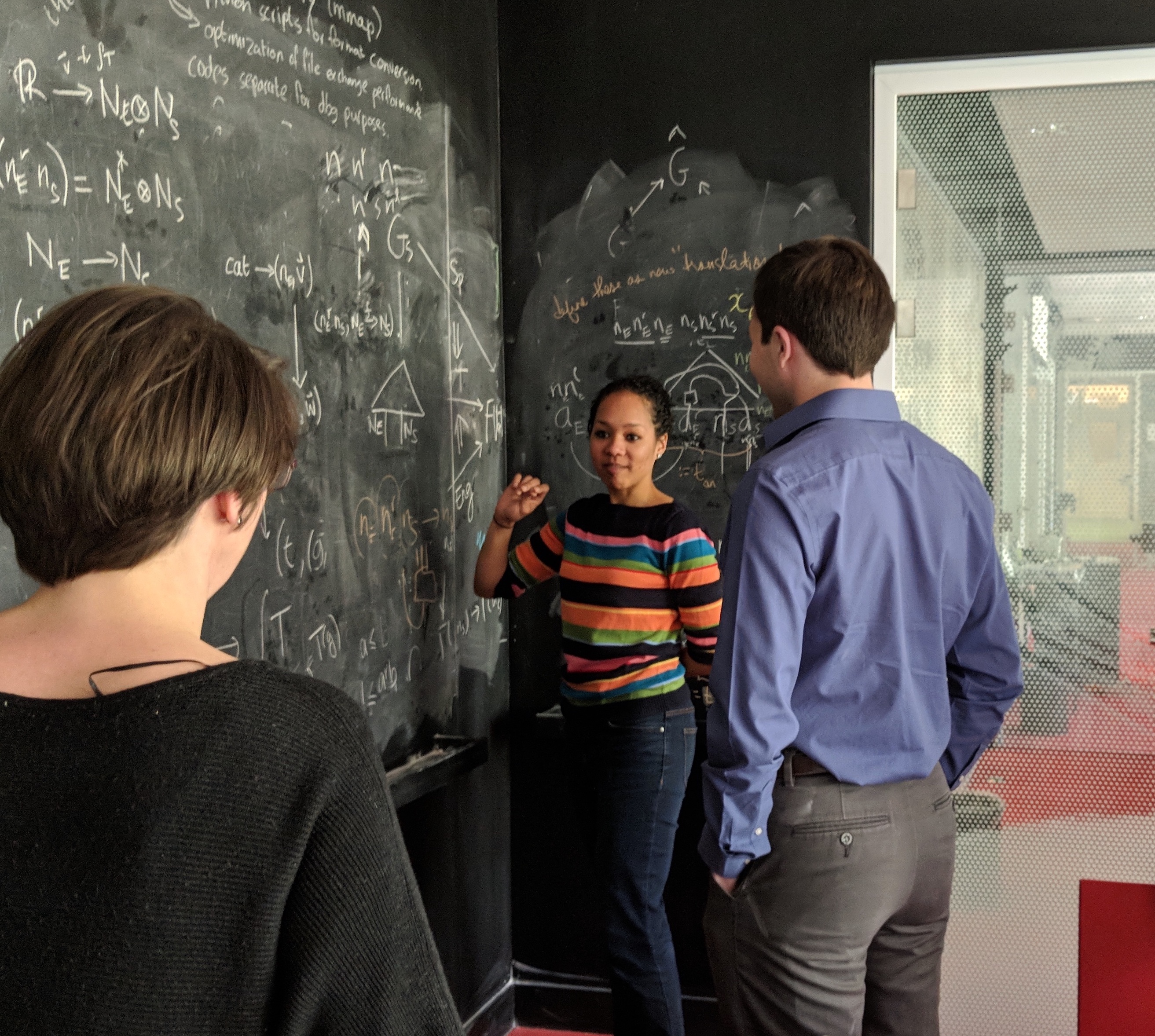 ---
Announcements
Feb 5, 2022. The applications for the 2022 Adjoint School are now closed! We will be in touch with all applicants by the end of Febraury. A hearty thank you to everyone who applied!
Jan 28, 2022. The deadline for applications to the 2022 Adjoint School has been extended to February, 4, 2022! We really appreciate the hard work of our applicants and their referees. If you are an applicant and have a question or concern, please email us a actadjointschool@gmail.com.
Dec 31, 2021. The applications for the 2022 Adjoint School are now open! Check out the project descriptions for the 2022 Adjoint School and then start your application on the Apply page.
Dec 12, 2021. The in-person research week for the 2022 Adjoint School will be held on July 11 - 15 at the University of Strathclyde in Glasgow, Scotland. We are assembling a great team of mentors and expect to open applications at the end of December or beginning of January.
Sep 29, 2021. The organizers of the Adjoint School 2022 are Angeline Aguinaldo, Elena Di Lavore, David Jaz Myers, and Sophie Libkind. The steering committee consists of Daniel Cicala and Brendan Fong.